Innovative Design. Systematic Team Planning. Maximum Throughput.
At A&B Die Casting, the biggest value we offer our customers is helping them leverage the die casting process for maximum benefit. With over 70 years in the business, we know that good communication is the foundation of our success. Our team gets involved early by asking the right questions and guiding our customers to discover the possibilities that die casting provides. Our systematic team planning approach, specific team assignments and precise in-process monitoring draws on resources from every department to maximize throughput. With this coordinated effort, our customers are ensured economical solutions, superior service and finished quality parts delivered quickly.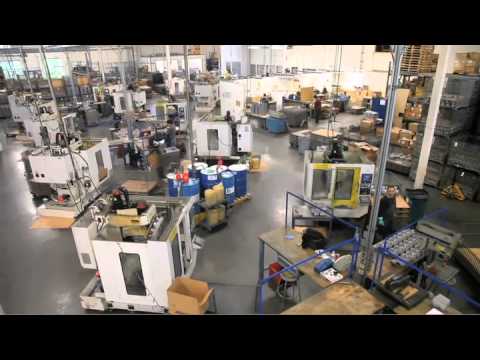 From planning to production and packaging, our facility is designed around a high mix, value added philosophy. The design, creation and shipping of your high quality parts are supervised under one roof for maximum quality control, ensuring our customers valuable time and budget are well spent.
Our job is to guide our customers to the best, most efficient process. With design for manufacturability in mind, we work with our customers to create features and sub-assemblies that fit into a single part while keeping the number of parts to a minimum. Through our rapid prototyping services, complete visualization of your concept is available to implement revisions if necessary before full production runs. By incorporating innovative engineering and state-of-the-art technologies, we take pride in designing and manufacturing the highest quality tools and parts at the right price.